The Whirlwind o' Fun
The Whirlwind o' Fun
After Saturday's GI catastrophe, Saturday evening my friends and I did a progressive dinner- tons of fun!- all over the city.  Eight hours or so later, after eating from around 4pm until about midnight, I put the GI catastrophe day to bed and awoke on Sunday to do a simple, easy 3 mile recovery run–which wasn't so bad because I didn't have much to recover from!
To cap off the weekend, C and I marched in Chicago's awesome Gay Pride Parade with his employer, Orbitz.  It was a ton of fun, as some of the pictures below reveal…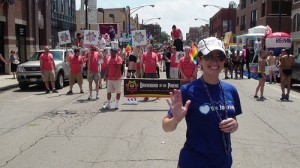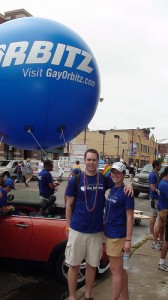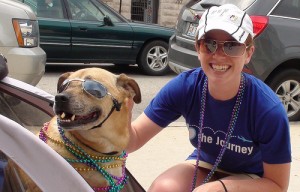 It made for a pretty hot, sticky, and humid Sunday.  But the fun wasn't over, as we later went over to the opposite side of the city to bid adieu to my girlfriend Leanne who's launching her eco-vegan-fair wage winter coat business, Vaute Couture, in NYC.  She's leaving Chicago for NYC 🙁  Actionbooth.com was on hand to capture some of Leanne's bizarre friends, like us, so she'd have something to remember us by!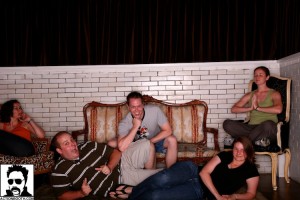 And then we decided to do an action shot….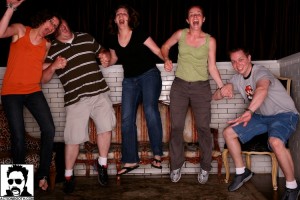 A good weekend indeed… GI notwithstanding. 🙂