50k training: quick and dirty 'stuff' review
50k training: quick and dirty 'stuff' review
I generally don't write (or haven't written, I should say) gear reviews because there is no shortage of posts out there on this very subject–and often written by people much better-versed in this topic than me–but a few friends had inquired about some stuff I've used for this training cycle, so I thought I'd throw it all down here for your edification. None of the links are affiliates; in other words, I paid for everything I'm using and am not getting any sort of kick-back to help promote it. Basically: these are my opinions. Promise. 🙂
Ultimate Direction (UD) women's ultra vesta. I originally learned about the UD brand when I was a ZOOMA Napa Valley '14 ambassador, though at the time I wasn't using any of their products. UD worked with Scott Jurek's wife, Jenny, also a kickass runner, to design this ergonomically-appropriate-for-women hydration vest, so when I saw that it had the Jurek seal of approval, I felt like it had more credibility than some of the other systems out there. Since moving to CA, I've had to get used to carrying my own fluids on my run (world's smallest violin here, I know), and for a long time, I was simply using a Nathan belt. Nathan worked for a long time for me–the better part of this year, in fact–but eventually, I think it began to kinda fuck with my hips some and exacerbate some long-dormant ITBS. I had high hopes for this vest, and it has been wonderful. I honestly can't feel it when I wear it–it's pretty much like a second skin now–and I think it's only chafed me maaaaaaybe once in the past 3-4 months. My only complaint? The bottles' lids are kinda finicky (to me), so if you're not super careful to shut them as tightly as possible, you'll be reminded of your errors when you go to run and have a bunch of water fly up and hit you in the face or go barreling up your nose.  You can definitely use other bottles in place of the UD ones though–and for a while, I was using my Nathan ones instead–but honestly, my issue is probably more user error than anything.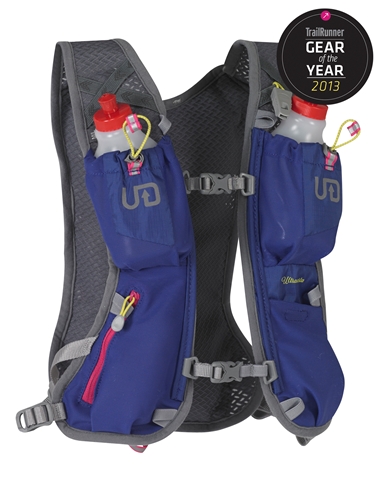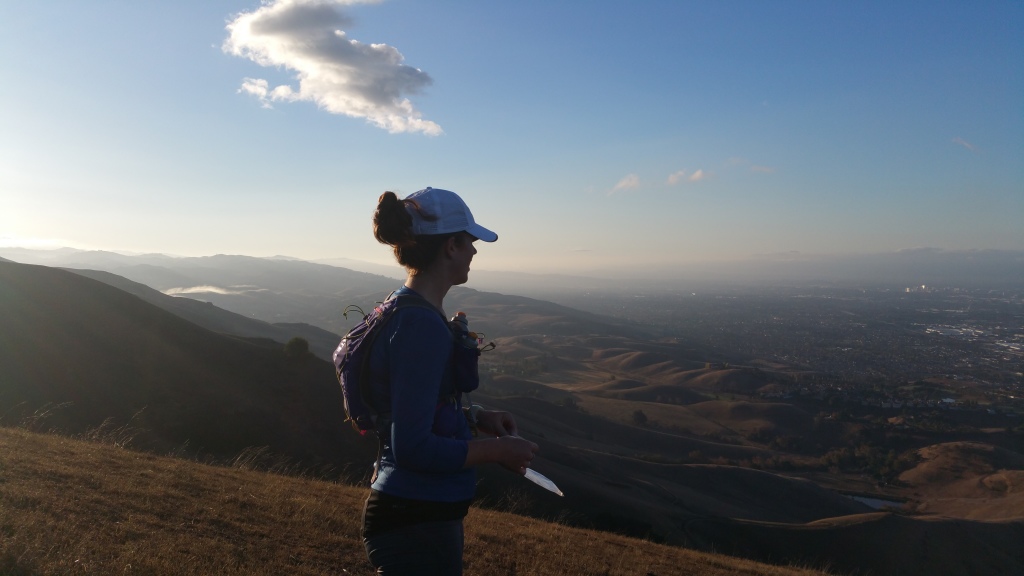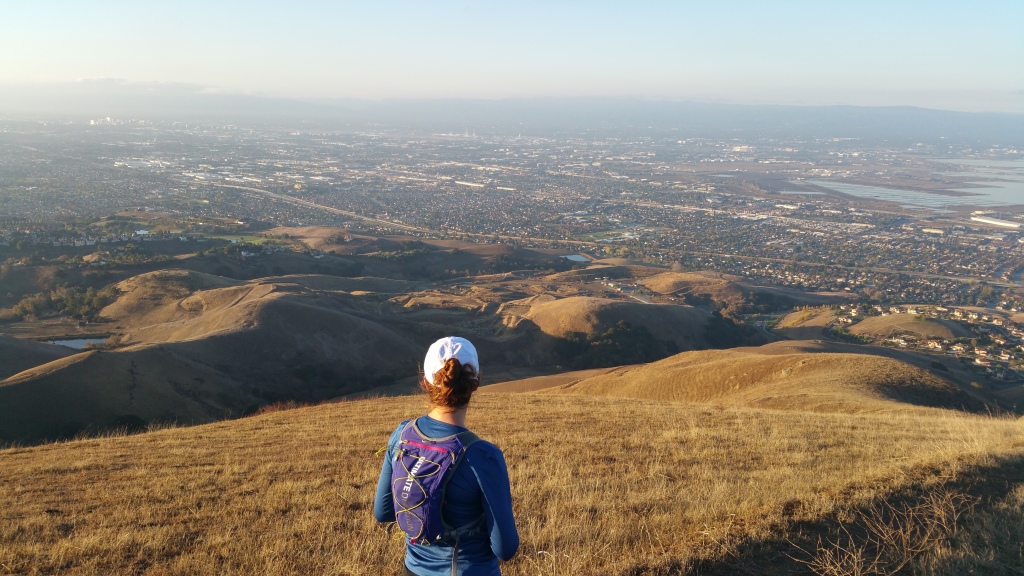 shoes. Honestly, whatever. If you want trail shoes, then go for it, but I haven't made the plunge because I've felt perfectly fine alternating between Ghosts (which function similar to Hokas) and PureFlows. Some people swear by exclusively using trail shoes for trail running, while others say it doesn't matter as much as we think. Whatever floats your boat, gang.
food/fuel. I think it's a tad problematic to liken our bodies to machines or engines, buuuuuuuuut in the discourse of endurance running, I think it can actually be pretty helpful. That said, quality in = quality out. If your diet sucks, and you're not rebounding and recovering from hours-long runs with nutrient-dense food, your subsequent runs and, in general, your body, will surely suffer. It's not rocket science. It's hard to recommend any one particular thing because our bodies all respond so differently to food (especially mid-run!), but here's a smattering of what's worked for me, in no particular order: pancakes, naan, clementines, bananas, pepitas, pbj on white bread, super salty pretzels, and variably, nuun. When I'm out for several hours and am refueling with non-gel (read: real food) items, I tend to go for the stuff that's going to give me calories as quickly as possible and, hopefully, with as few gastrointestinal issues as possible. My stomach can react absolutely horrendously to eating while running (hello, the 10+ times I had to go 'bond with nature' on my Saturday run, ugh!), so if you're anything like me, I can't recommend enough experimenting early and often throughout your training.  If, however, you've got a stomach of steel… you're lucky.
socks. Whatever. Injinji–the crazy toe socks–work well for me, but I don't discriminate. Honestly, whatever is clean is what I wear. Again, some people swear by a certain brand, or a certain thickness; I think it's all just a matter of personal preference (and how well your socks and shoes jibe in terms of friction, moisture, and the like). I tend to swing Injinji and thin, but YMMV.
safety items: a headlamp and vest. My life schedule necessitates that I usually run between the hours of 4-6 a.m., and in Chicago, while a bit sketchy in some areas, it wouldn't be that big a deal because the lakefront is completely illuminated. Here, though, I feel like the city of SJ goes to sleep at sunset and doesn't awaken until well after sunrise; it is super dark here, even on the city streets! Shortly after I moved here, friends recommended the Black Diamond headlamp, and honestly, like the UD vest, it has been one of my best running investments this year. That little sucker is BRIGHT on the roads/trails and super comfortable on my head: no bouncing, no moving, nada.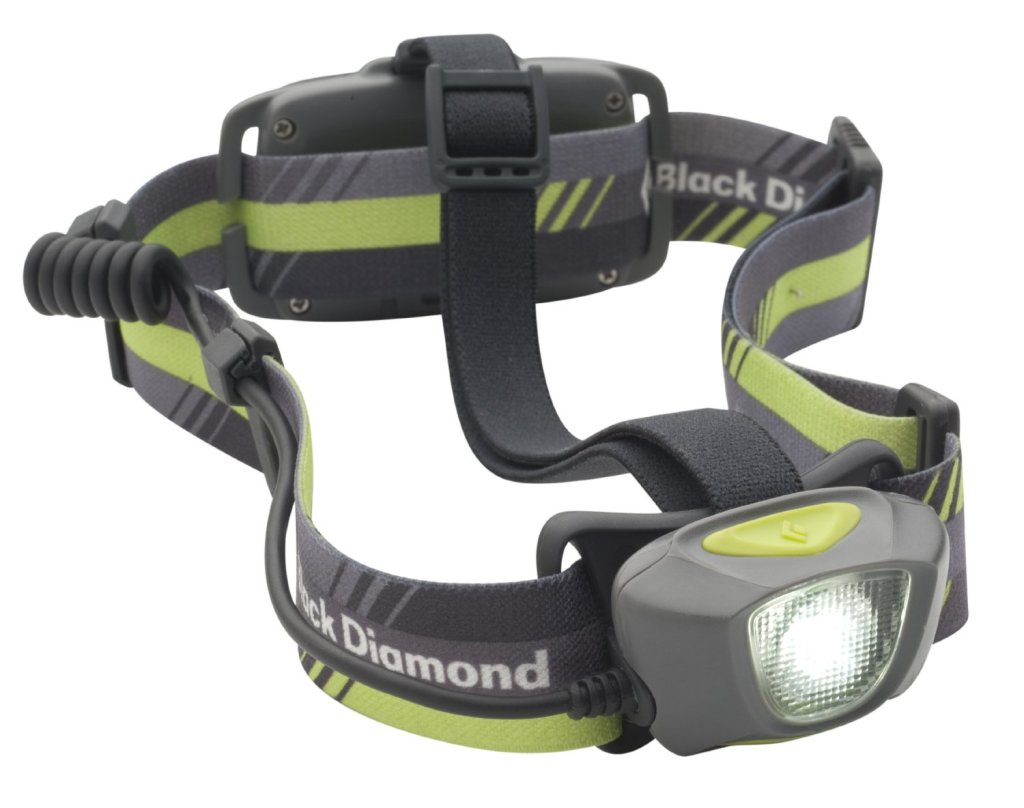 For a vest, honestly, I think anything could work, as long as it's bright and visible, but I've been wearing this guy for most of this year, and it's been great. The less I notice something on the run, the happier I am. 🙂
reference/inspiration. I don't know what I don't know, so I turn to folks who have done this stuff before to show me the way. A couple sites, beyond my friends and cross-country/international training buddies, that have been especially helpful:
I think that's about it. There are certainly tons and tons more products, websites, books, or training guides out there I haven't yet come upon, so I'd love to hear your recommendations. I think there's definitely many opportunities for this stuff to go both ways between ultras and marathoning–what works in one might actually still work in the other–so let me know if you've come upon something recently that really gets you jazzed that might work in both marathon and ultra training.
Have an amazing Thanksgiving! It's the busiest day of the year for runners (no joke!) and also one of my top three favorite holidays. 🙂
20 days 'til the 50k, baby!