an overdue 'life, in a nutshell' post
an overdue 'life, in a nutshell' post
Had to do some searching for the last time I wrote one of these not-really-running-related posts, and yeah… it has been a while — a many month while, in fact. I'm going to break my rule and include some running-related banter in here because it's timely, but heeeeeeere's what's been going on.
It's The San Francisco Marathon race week! nope, I'm not running SF's awesome marathon on Sunday (tear) or either of its half marathons or ultra, but I am running the 5k! Friday will be 36 weeks for me — that's 9 months! — and most likely, as far as I can tell anyway, TSFM's 5k will be my last "race" of this pregnancy. I'm looking forward to race weekend, seeing and spending time with Erin (coming in from Chicago!) and possibly Meredith (who left Chicago for the Bay Area earlier this year and might be doing the second half this weekend–yay!), working at the expo with all the other lovely social media ambassadors on Saturday, and oh yea, leading a community shake-out run on Saturday morning with the one and only Dean Karnazes! I last saw him during the Oakland Marathon '14 (I think he lives in Oakland or SF… somewhere in the Bay Area), and he's a badass. This weekend should be a lot of fun between seeing new and old friends there to race/pace the events, meeting and running with Dean, and 9-months-pregnant "racing." And hey! come see me at the expo on Saturday, and/or come to the shakeout that morning! (https://www.eventbrite.com/e/the-san-francisco-marathon-shakeout-run-with-fitbit-ambassador-dean-karnazes-registration-17446880088)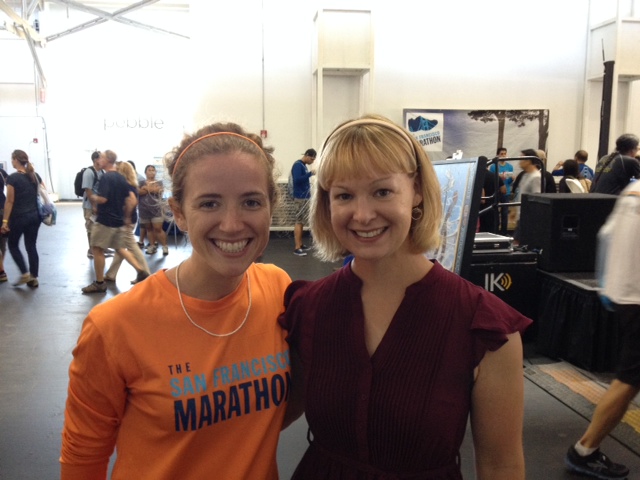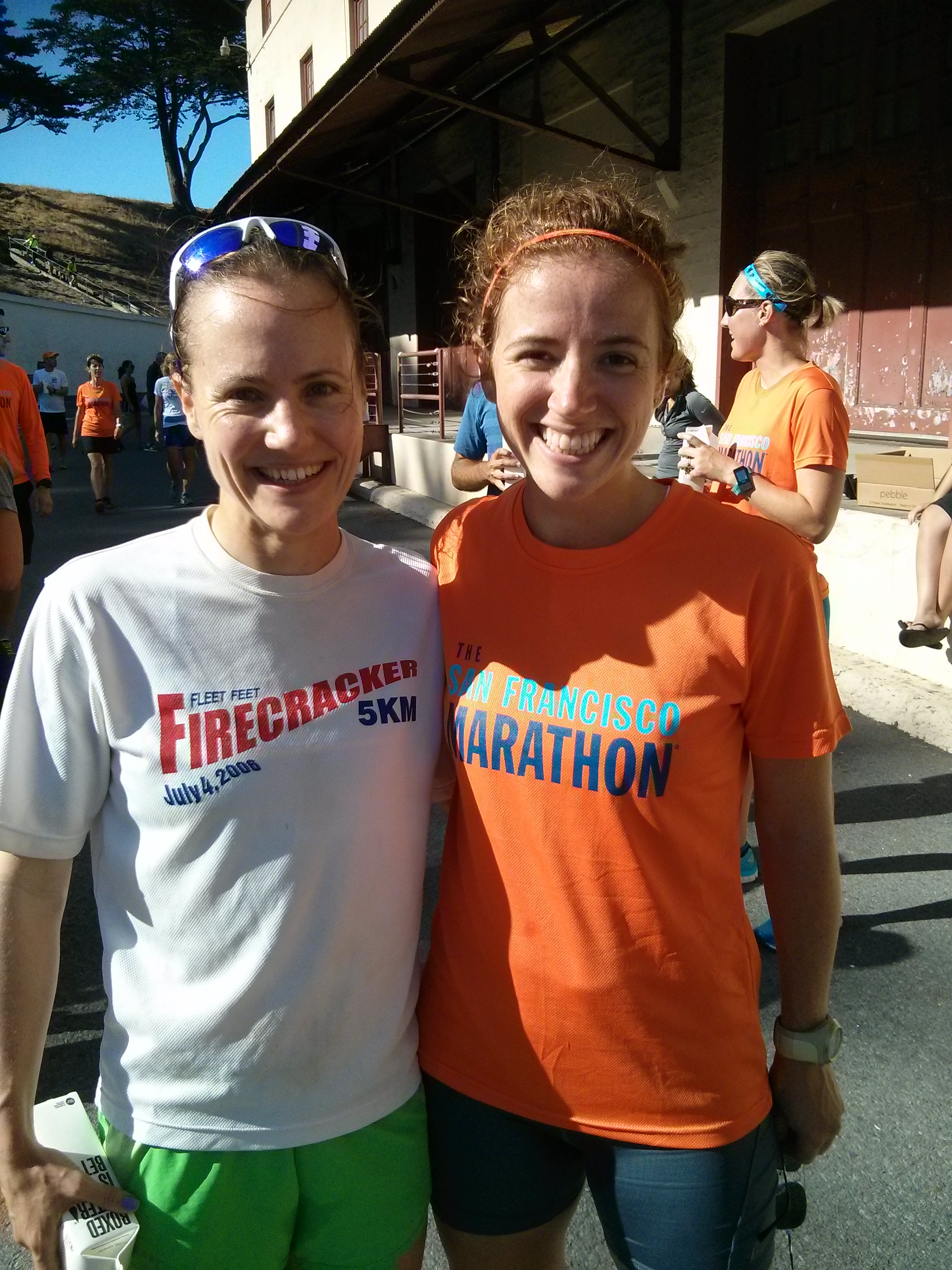 1000 books before kindergarten. The little one still has another year before beginning kinder, and when we learned about this program that the SJ public libraries are sponsoring, we (mostly me, ha) were totally excited. It's no secret that it's critical to read to kiddos, starting as young as possible, and fortunately for us, A really likes to read; she likes to be read to, she likes to "read" her stories to whoever will listen, she likes to tell her own stories… you get the idea. Over the past few months that we've been participating in this program from our library, she has gotten really into it and even insists that after we read books together, C or I go write down the books' titles on our tracking notebook 🙂  It's very sweet, and it's so awesome to see her so excited about reading and books. I just think it's an awesome idea and hope that other libraries nationwide are doing something similar.

cord blood donation. This is more of a PSA than anything, I suppose. When I first began all this marathoning stuff with Team in Training, I learned about the Be the Match marrow registry, got on the registry, and eventually, when we got pregnant with A, C and I learned about cord blood banking. The two of us researched and eventually decided that we preferred to donate my cord blood to a public bank instead of storing it in a private bank accessible only to us. (Tangent: if you have no idea what I'm talking about, you can get a little primer on the subject here. Like pretty much anything else related to health and pregnancy, how you choose to proceed is a personal decision. For many reasons, we believed [and still do] that public donation was best for us). Annyyyyyway! After we had A in Chicago, we donated the cord blood to a public bank — which was a pretty straightforward process, just one riddled with lots of paperwork — so this time around, that was our intention here in CA as well. We had to do some hoop-jumping to get the paperwork in order (just due to some hospital red-tape issues), but unfortunately, apparently in California my autoimmune disorder renders me ineligible for donating … even though I had it when I was pregnant four years ago, I've been medicated for it since 2010, and I publicly donated my cord blood in 2011 while being medicated/treated. Ugh. Not gonna lie, I was kinda heartbroken that we aren't able to donate this time around; it just kills me because I know that our donation could make a huge difference to someone and, more importantly, so many pregnant women and their partners don't realize that donating their cord blood to a public bank is an option. If you take nothing away from this little tirade, take this: if you're pregnant — or are planning to become pregnant, or know someone who is — know that you can donate your cord blood and that it can make a difference in someone's life. Otherwise, it'll literally end up as medical waste … and that sucks 🙁  (and for more info on the donation process, start here).
books! Oh my, lots of books since our last little update together. I was on a fiction kick for a while but have since returned to my usual nonfiction preferences.
The "mehs" include:
The "don't bother"s include:
The "absolutely!"s (and naturally, three of the four are nonfiction):
And finally, I'm in the throes of reading Sapiens, and so far, so good. This one might take me a while.
Family outing at Levi's Stadium. C's work sponsored their annual summer shindig at Levi's Stadium (where the 49ers play) this year, so we dropped a few hours there on Saturday morning so A could get her face painted (which, if it were up to her, we'd have a live-in face-painting artist), her hair braided, her arm airbrushed, and many, many opportunities to bounce to her heart's content at one of the many bounce houses. It was a lot of fun, and the stadium is really, really nice.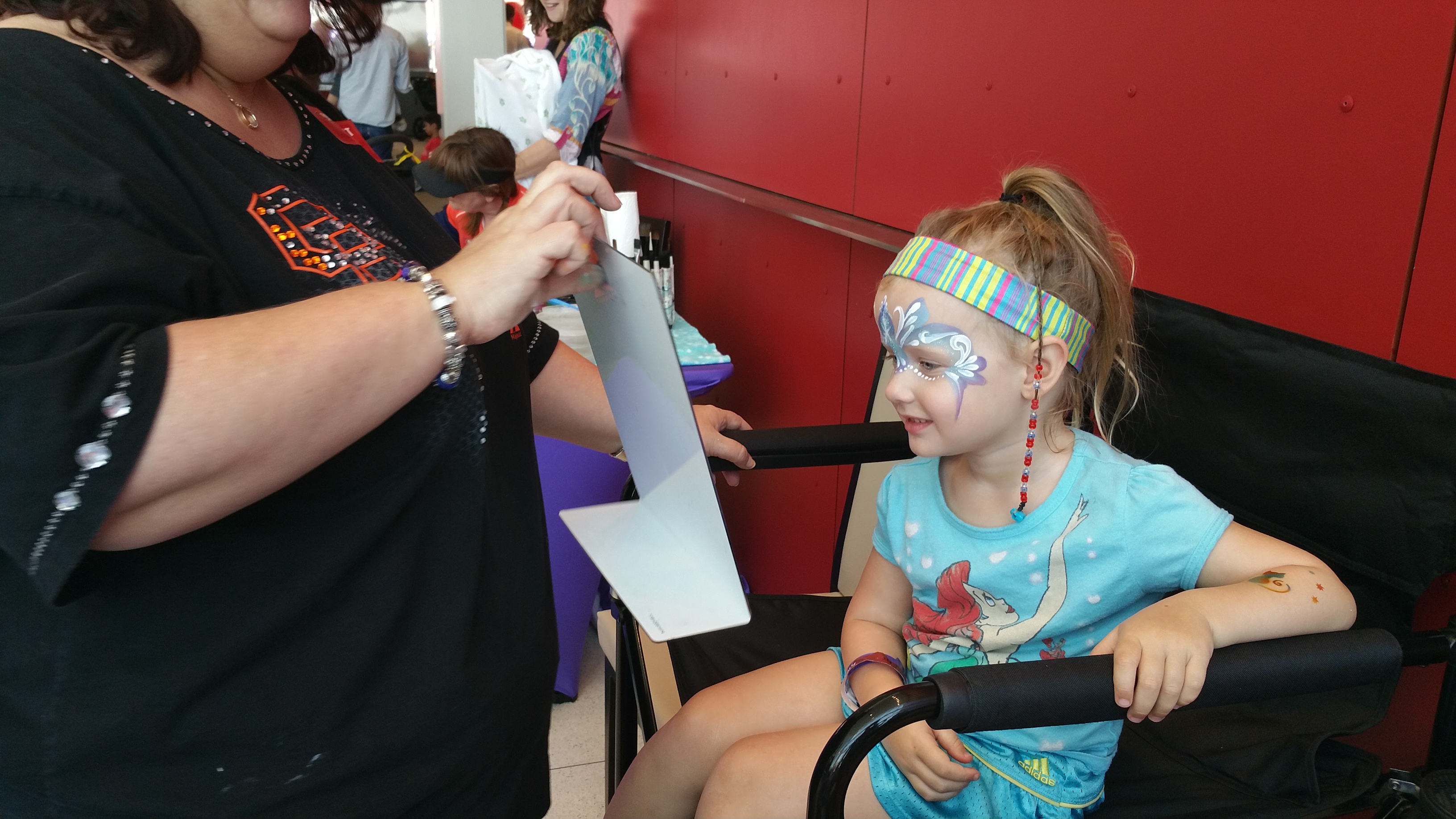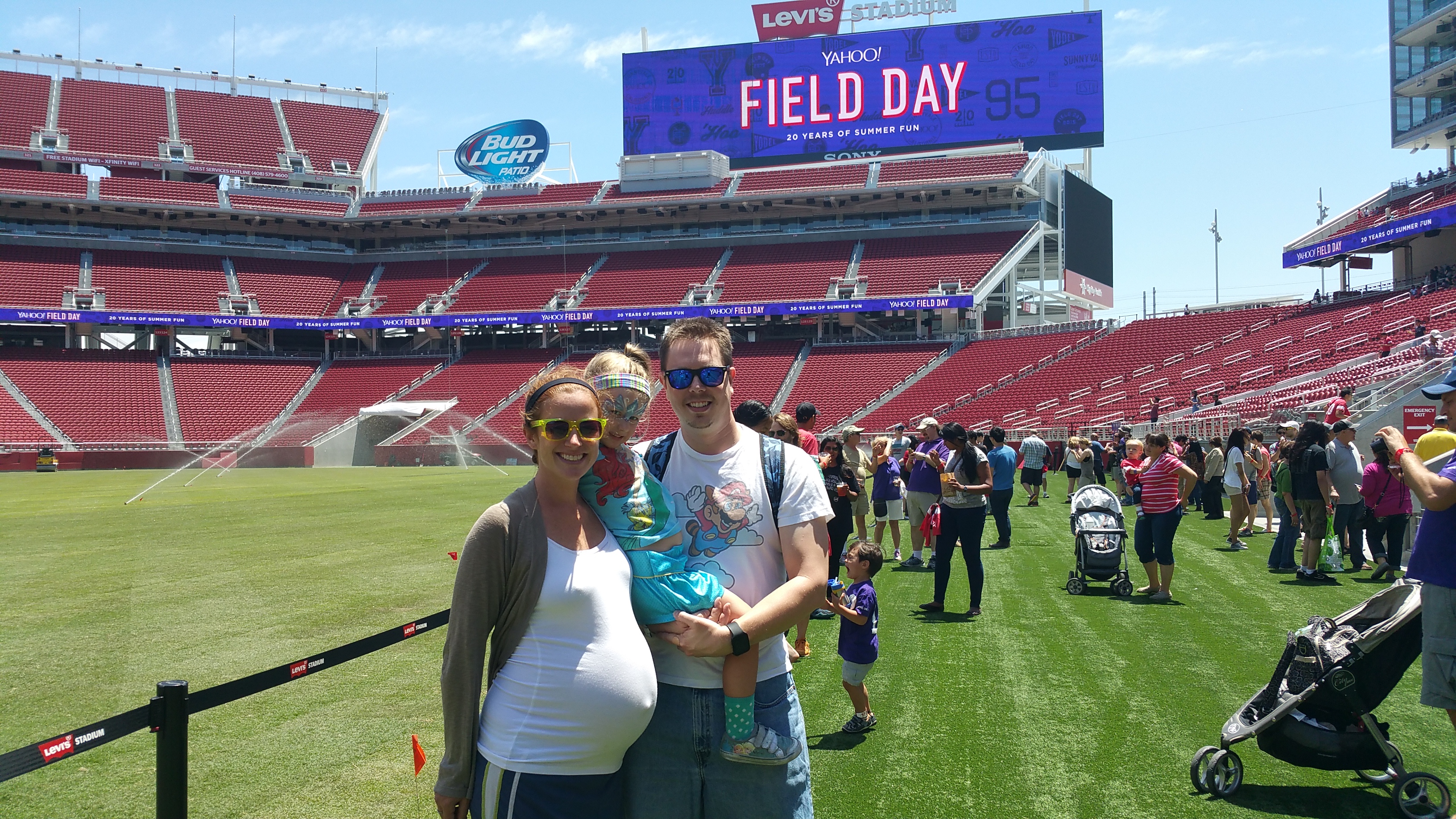 Ohio!! and finally, in early June, A and I ventured out to northeast Ohio to see my family for a couple weeks. It was amazing because not only did we get to see my parents, my also-pregnant sister and her family (my brother-in-law and my three nephews), but we also ended up being able to see my brother plus his family (his wife and another nephew), who had flown in from Houston; a great aunt; another aunt, uncle, and my cousin's newborn daughter; my also-pregnant BFF; and my in-laws, who drove in from IL for a quick visit. It was all very awesome. We were in Ohio for 13 days, and while it rained probably 12.5 of those 13 days we were there — and hello, oppressive humidity! — dammit, it was just great. The photo dump can speak for itself.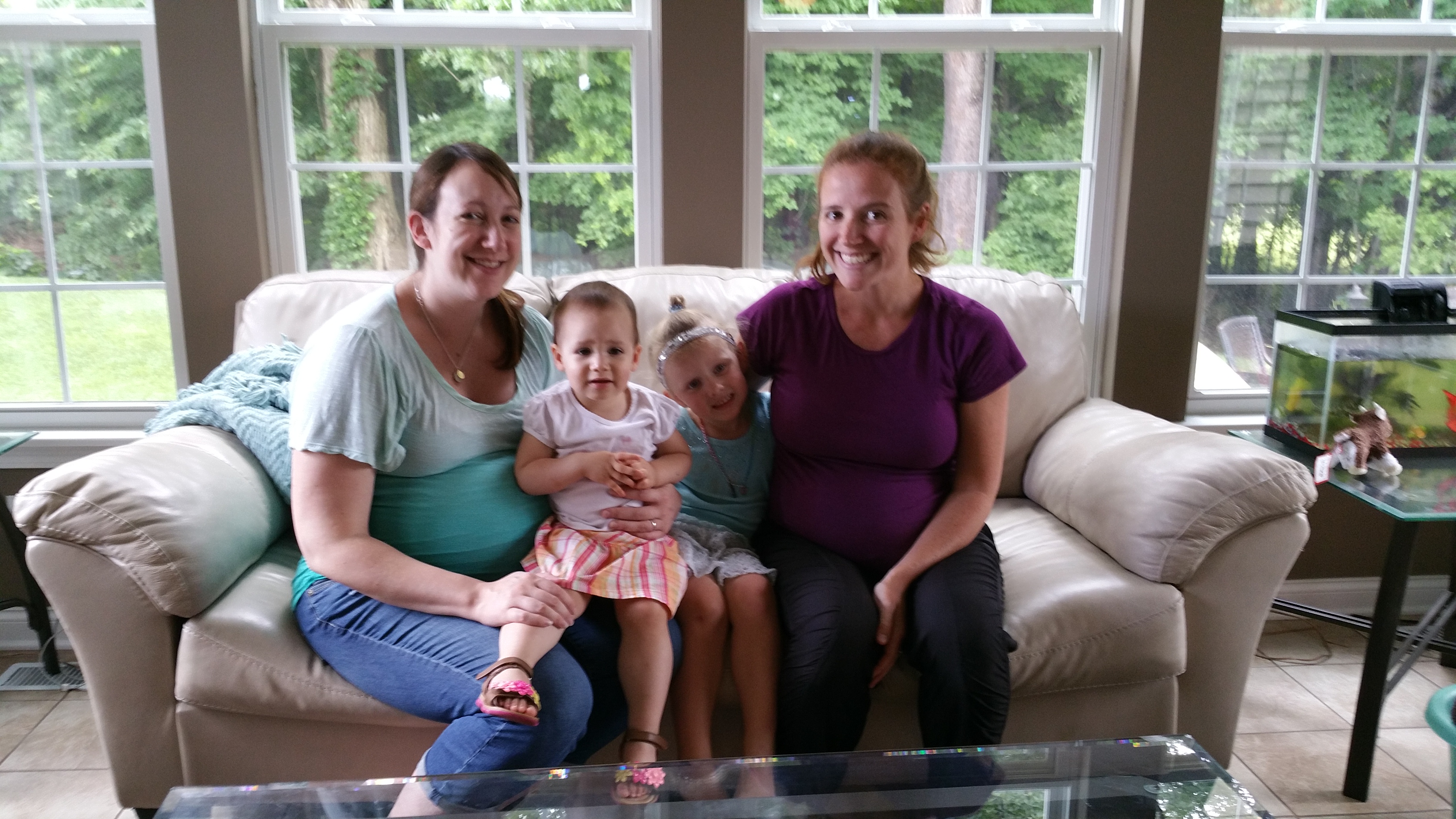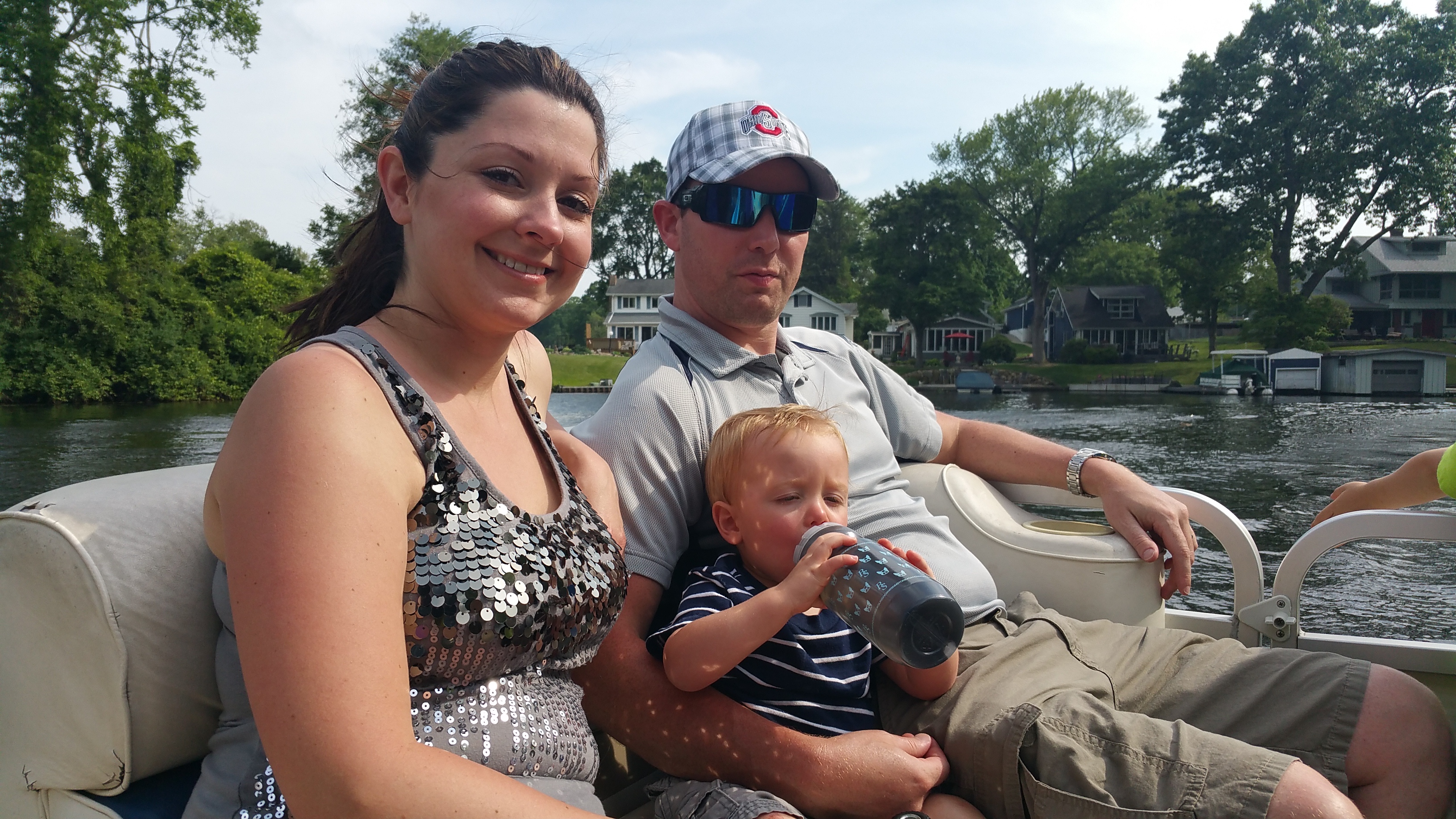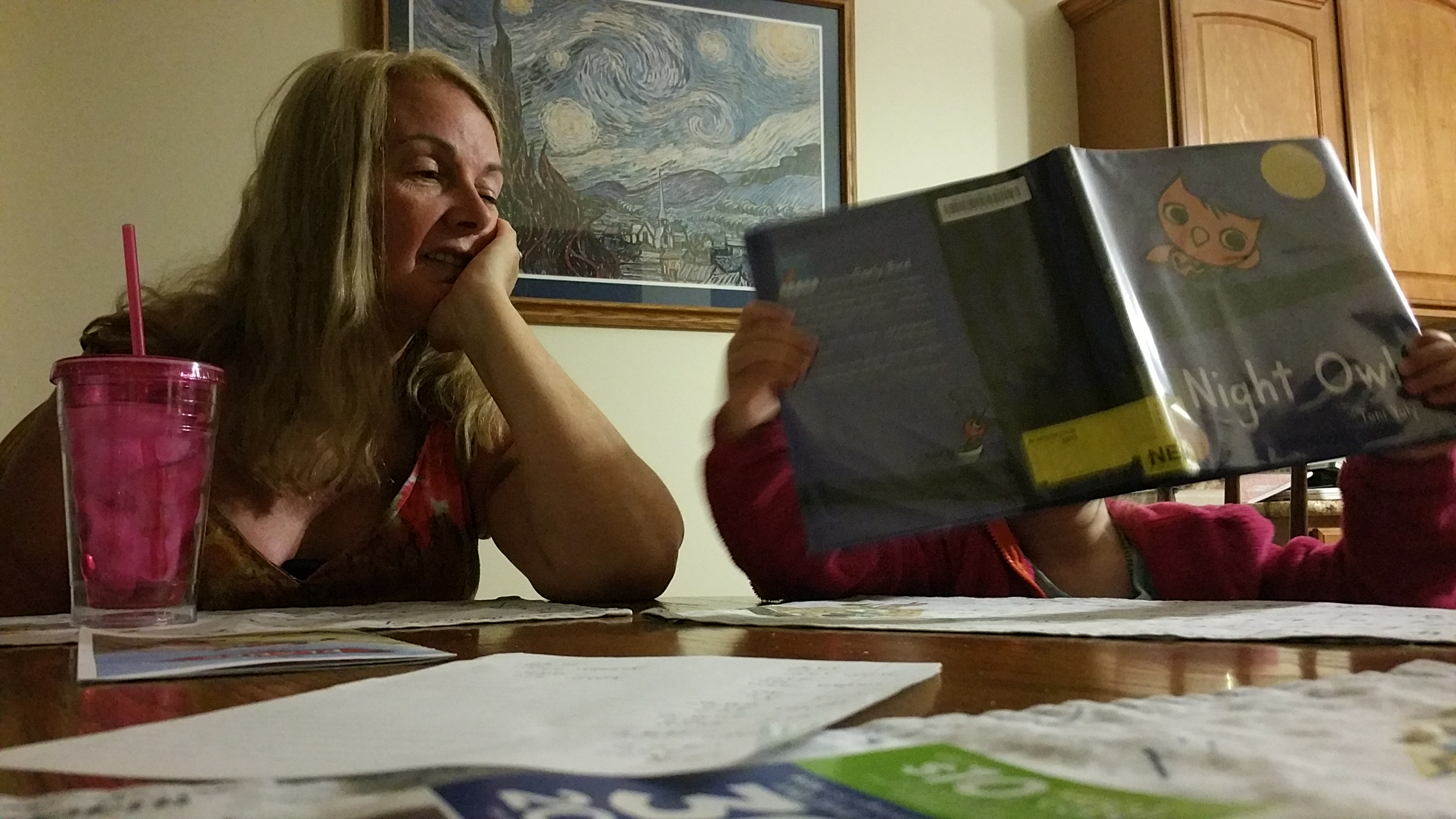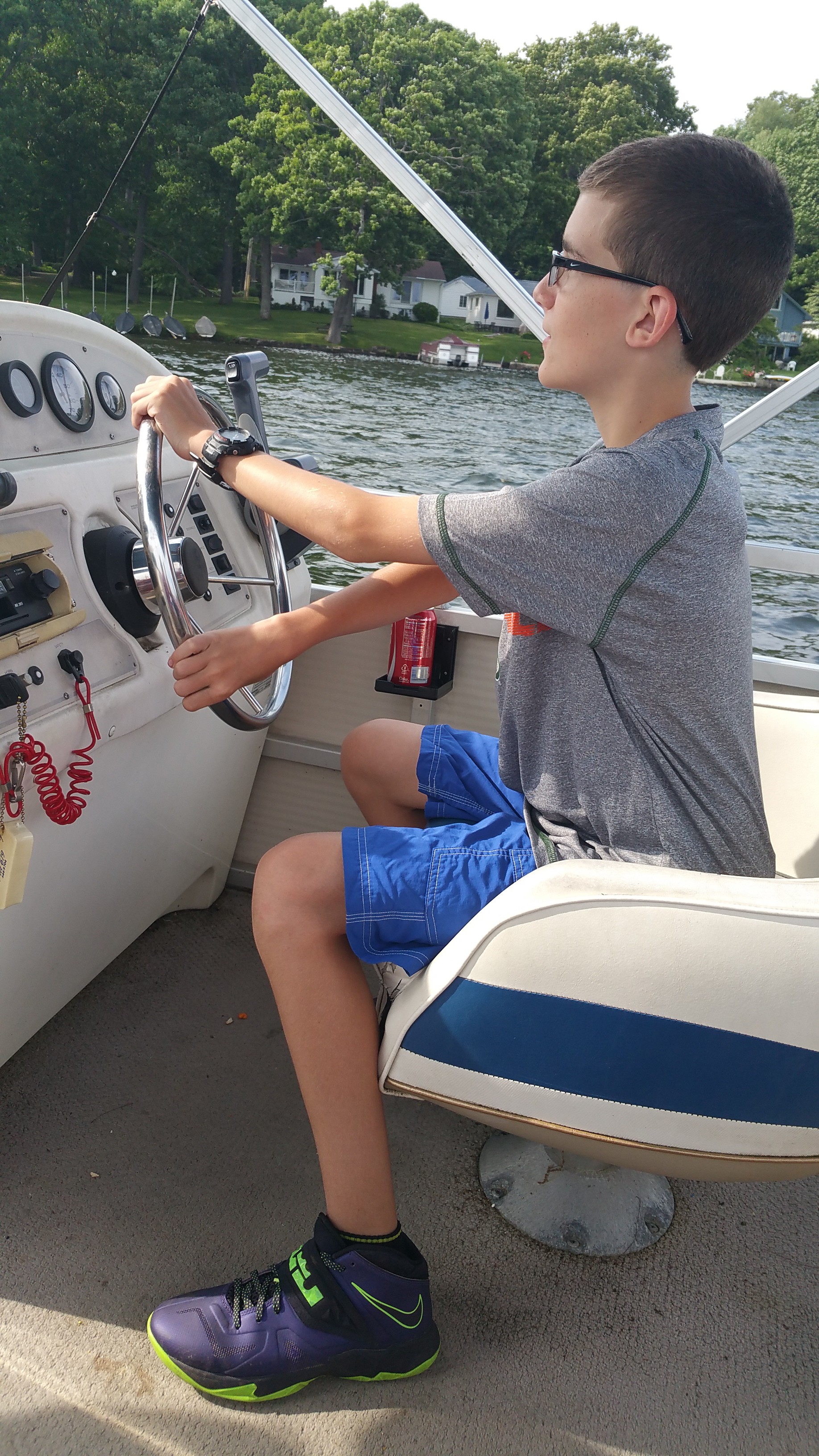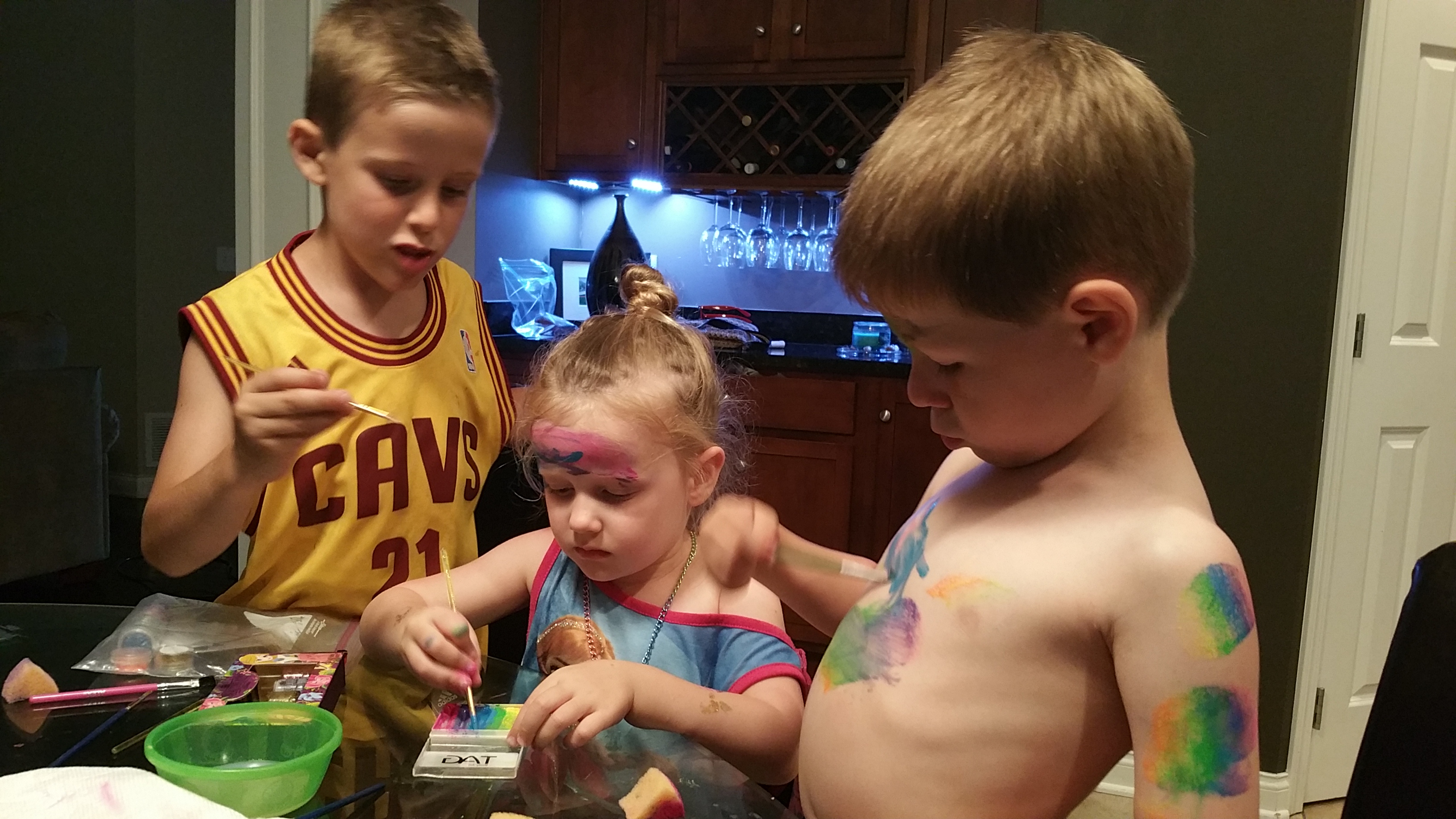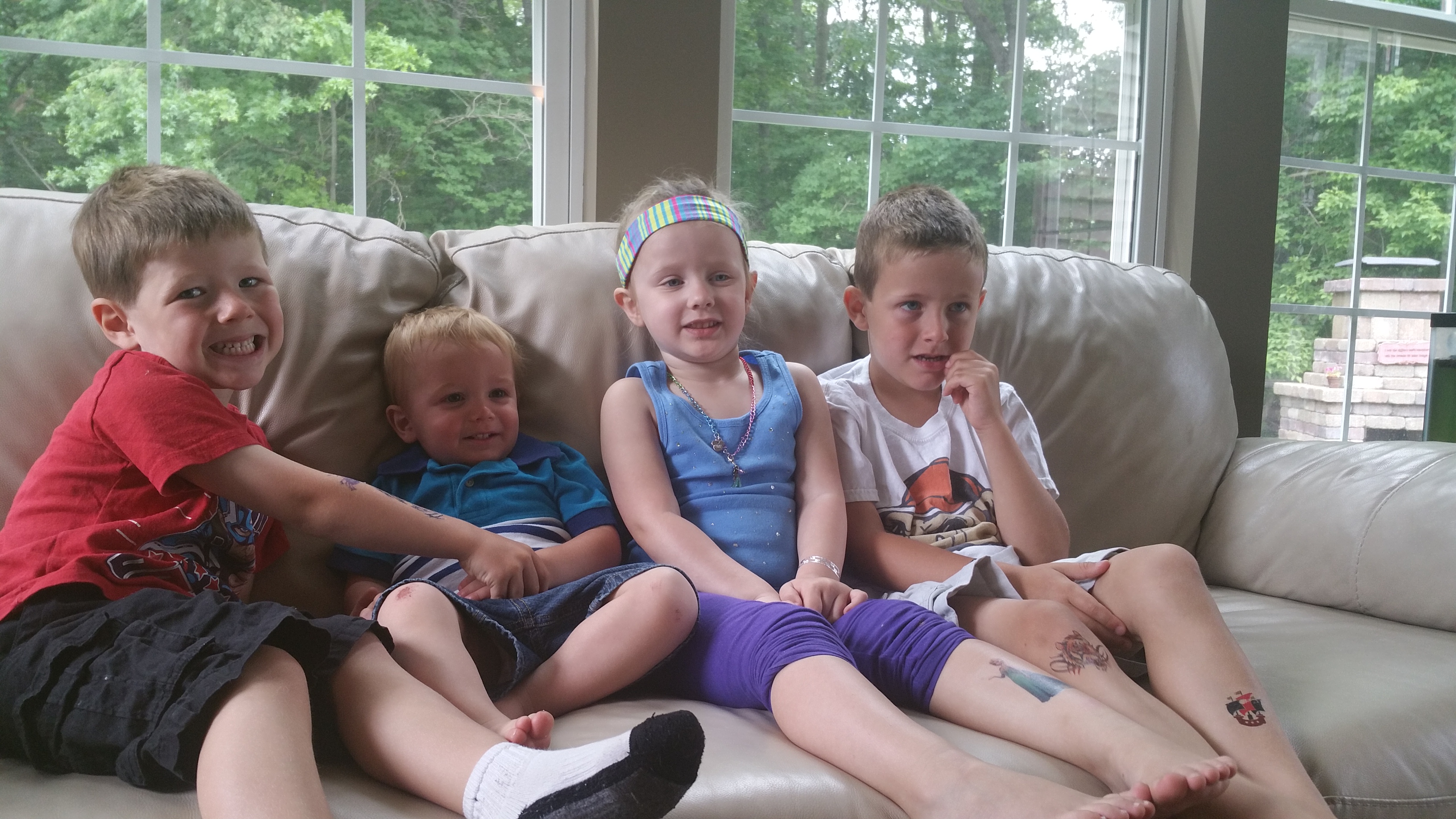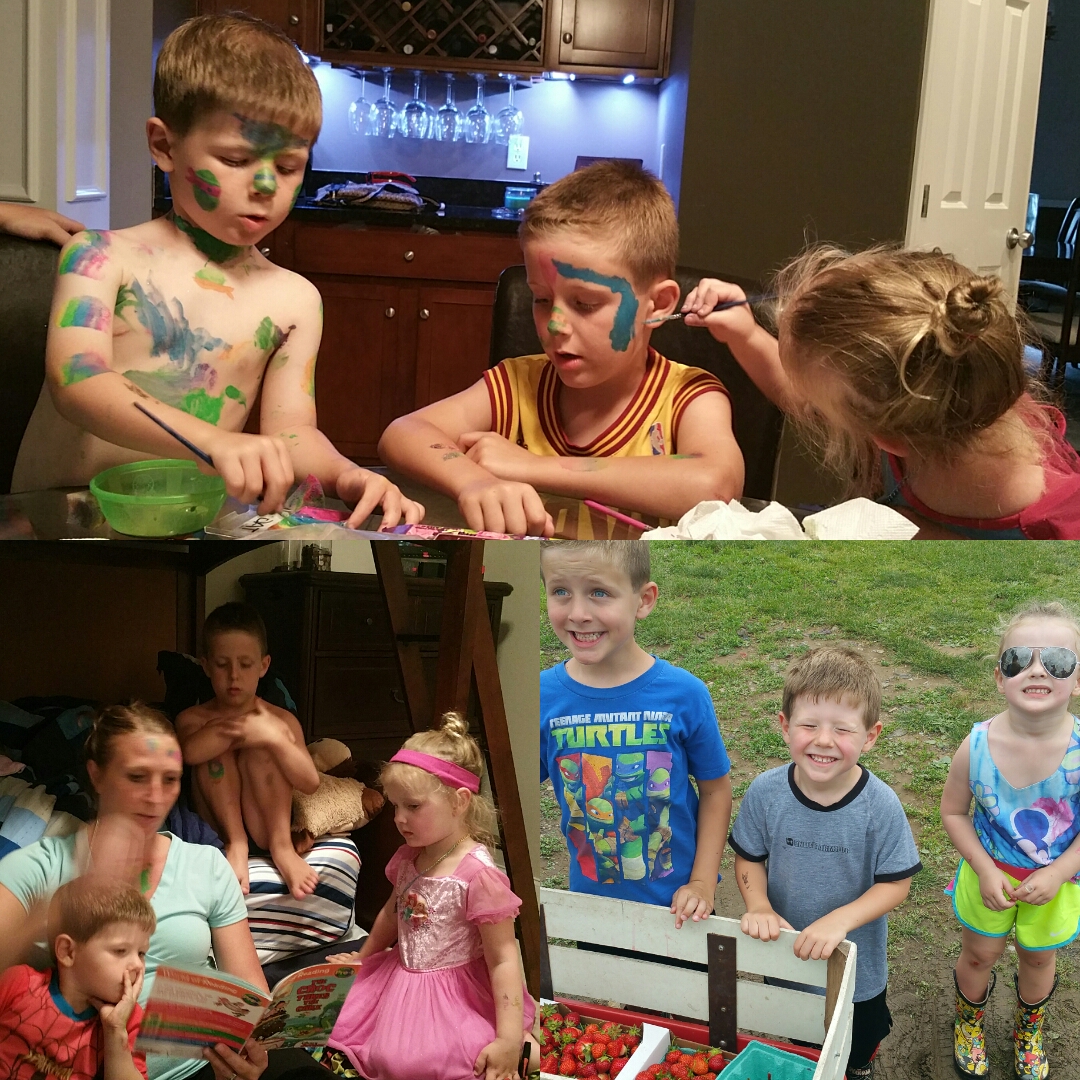 That's about it these days! Hope all is well with you these days!