Modesto Marathon training update – the final bit!
Modesto Marathon training update – the final bit!
You know, back in the day, I don't think I appreciated or valued the taper for what it was or for the function it serves during the marathon training process. I feel like I was one of those runners who gets especially antsy, thinking and rethinking everything that I've done (or haven't done) during the training and, consequently, second-guessing my ability to cover the marathon distance or my ability to deliver on a goal that I (probably somewhat arbitrarily) set for myself.
These days, I'm quite the opposite. By the time taper arrives, I'm ready for it. Maybe it's a product of accumulated years of marathon training cycles, racing, and mileage, or maybe it's just a byproduct of chasing after two small children at home; eh, it's probably both. At any rate, I dig the taper. I respect its role in the process.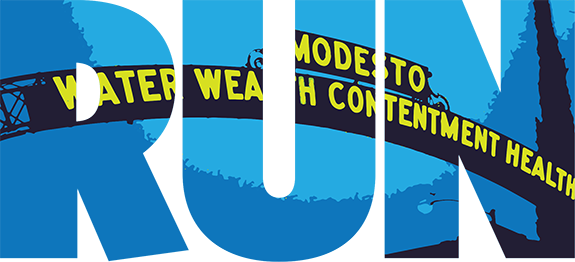 W, 2/24 – 13 miles with miles 4-7 @ tempo + 8×1 @ 10k RP with 2′ jog rests. Actual: 13.04 @ 7:58 average
This week necessitated a bit of Life Tetris-ing with my runs because we were leaving early Sunday morning for a Disneyland trip (yay, paternity leave), which meant that if I wanted to do both my LR and my speed stuff, I'd have to do something midweek. I ran this after the kids were in bed (around 9pm), kinda dreaded it all day long, probably emotionally ate to compensate, and my legs (and belly) felt heavy for all of it. In actuality, my posted splits were where they should have been (for once) – 7, 6:58, 6:52 and 6:25, 6:13, 6:47 (oops), 6:31, 6:53 (oops), 6:36, 6:22, 6:29for the 10k. On paper, everything was fine, but I felt like I was dragging ass for the most part. It happens.
The bigger issue on this run was that a creeper appeared out of seemingly nowhere when I was on my second or third 10k repeat, it scared the beejezus out of me, and I promptly grabbed my jacket (#priorities) then hightailed it off the unlit, cinder track and into a nearby neighborhood to finish my run. I run by myself often, I have no qualms about running in the dark (so long as I wear my headlamp, which I was), so the fact that I felt uneasy about this random person was alarming. Always, always, always trust your gut. Always.
Sa, 2/21 – 21 miles. Actual: 21.11 miles @ 8:31
Running is so humbling. My previous two 20 milers were without bowel consequence, and apparently, I had to make up for it. I spent the first 10.5 miles having GI catastrophe after GI catastrophe (you're welcome), making me wonder if I should even try to finish the run, which was frustrating because my legs (and the rest of me) felt fine. Eventually, things turned around, and I had a lovely negative split to show for my efforts. For some reason, I kept gravitating toward the hills in and near my neighborhood, giving me about 700′ of climbing, so I had fun with mixing up the effort throughout the run, as well. Again, just one of those days, I guess.
Sa, 3/5 – 13 miles with miles 4-7 @ tempo + 8×1′ @ 10k with 2′ jog rests. Actual: zilch.
We were in Anaheim from 2/22 through 3/5, and running there is super tough due to logistics (and especially now that we have the baby). It's doable, but it's not easy, and my experience has been that when we go there and I don't run, I lose virtually no fitness because we're on our feet all day, every day. On this trip, I ended up running only twice while we were there, in part because of the logistical nonsense and because I eventually waved the white flag to the strep throat that I had apparently been harboring since 2/24. Ick. I was bummed to miss my last major speed sesh of training, but trying to power through it while sick (even if I felt decent, save for a total inability to swallow or generally turn my neck, as well as a total absence of my voice) would do me no favors. No go.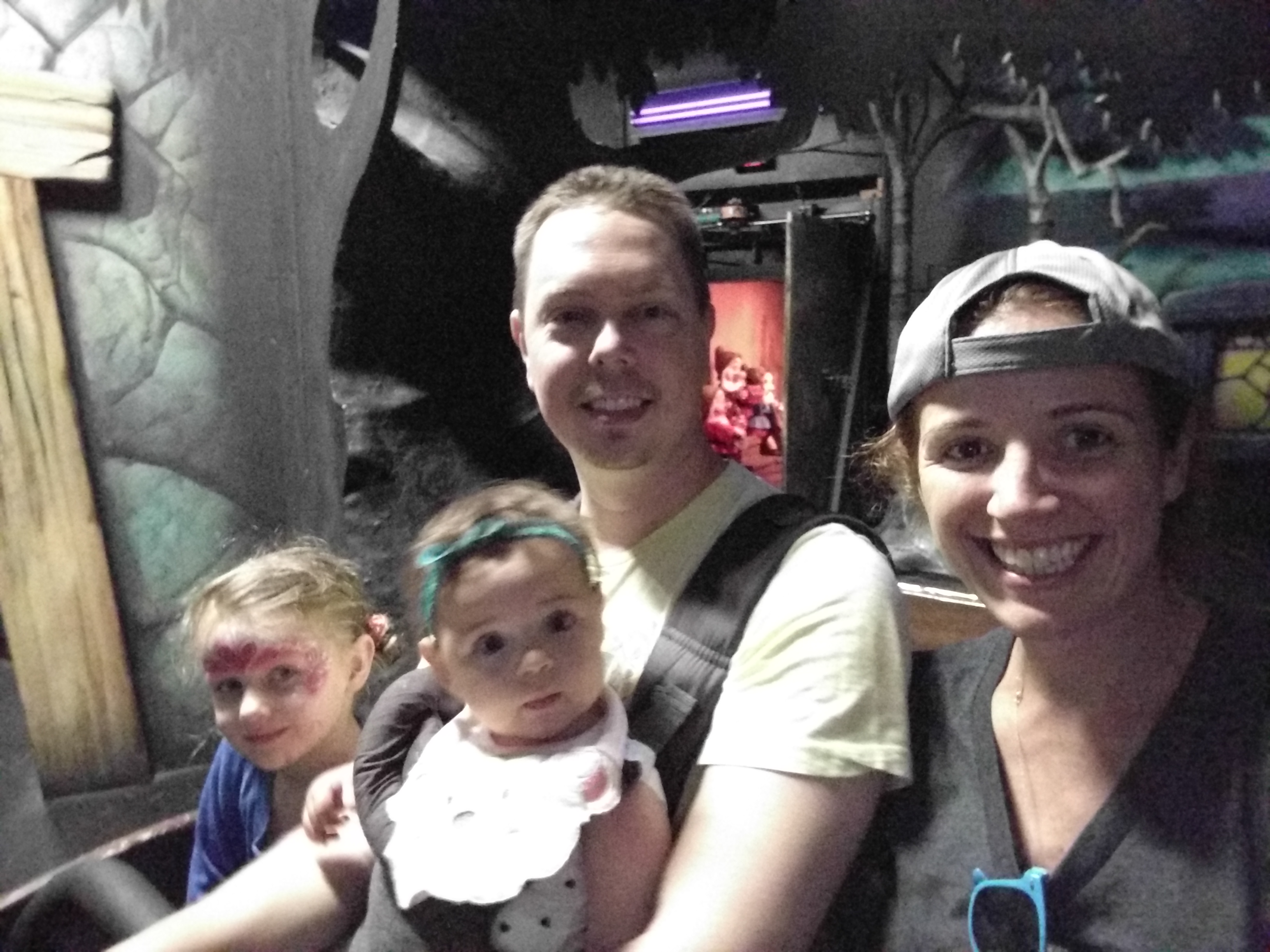 Sun, 3/6 – 18 miles with final 5 @ GMP. Actual: zilch.
See the strep throat commentary above. We got back from Anaheim Saturday night, I spent two hours in a clinic waiting to get some antiobiotics (and a strep diagnosis), so I ultimately put myself in "fun timeout" on Sunday and forbade myself from running the last major workout of training (and San Jose's 408k race, my fav race here). Again: bummed I had to skip this one, but I definitely know I made the right decision. Long term gains > short term gains.
Sa, 3/12 – 10 miles with miles 4-5 @ tempo + 8×2′ at 10kRP with 90" jog. Actual: 12.02 @ 7:43 avg
Apparently I have become quite consistent in my propensity to overestimate distance when completing speed sessions on the track. I overshot what should have been 10 miles to 12, and during the 8 rounds of 2 minutes at 10k race pace, I managed to screw up my intervals twice: once by hitting the wrong button on my watch and not realizing it for a good 300 meters and then, later, by running my interval for 30 seconds longer than I needed to. Derpy derp derp. My 3:30am baby-induced wakeup and apparent insufficient caffeine fueling made itself clear, evidently. My many derp moments aside, this went well. My legs felt a bit heavy, and the last bit got tiring and windy – is it a freaking law of nature that it is always windy on tracks?! – but no complaints. The stats: tempo at 6:45; 10k 2 minute repeats at 6:31, the screw up, 6:46, 6:33, 6:39, 6:54 for 2'30" (derp), 6:42, 6:33.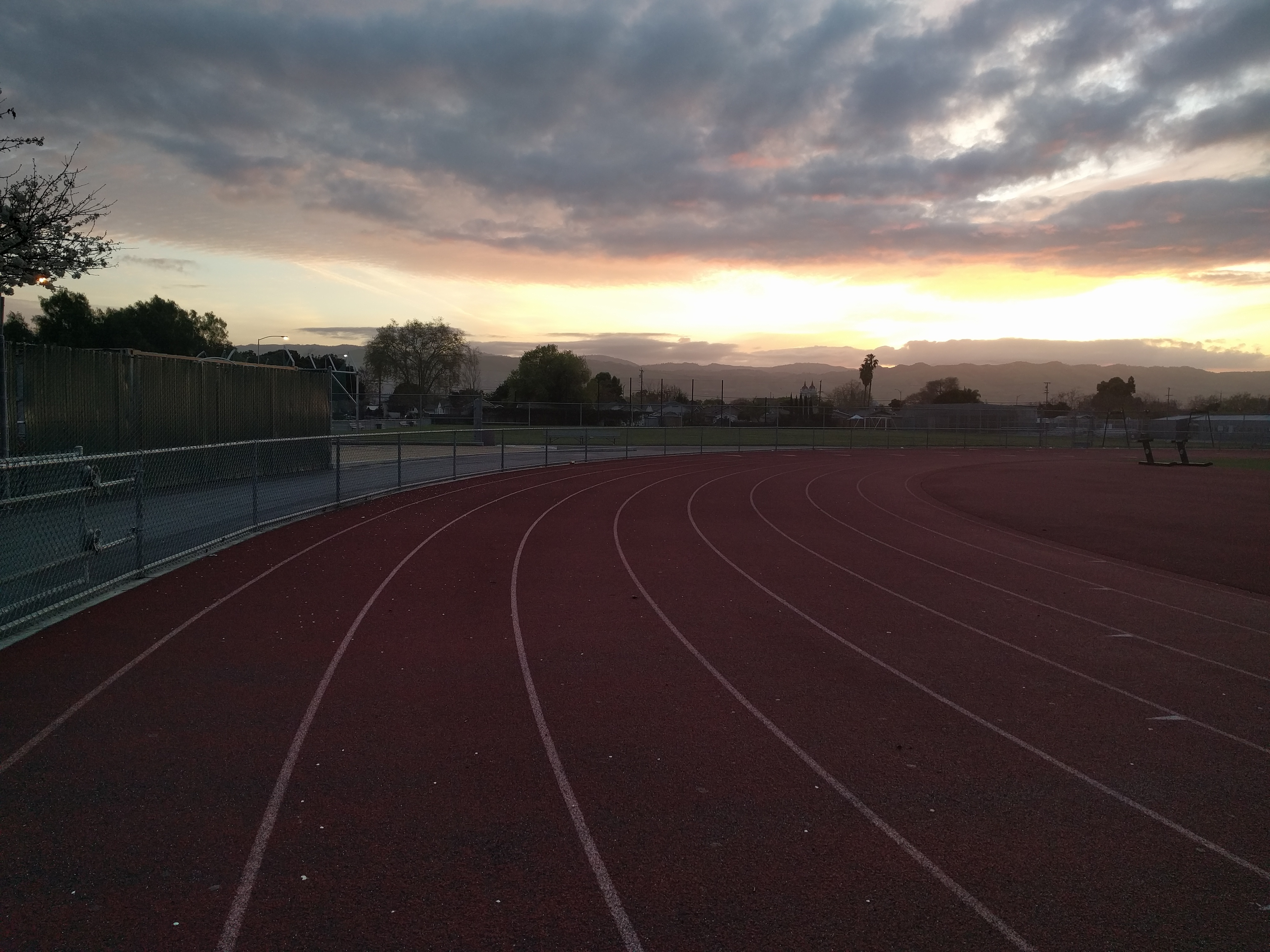 Sun, 3/13 – 9 miles with final 6 @ GMP. Actual: 5.02 @ 7:23 average
I woke up Sunday morning, an hour less of sleep than usual (DST), and I think the sleep deficit, combined with the darkness, the relentless rain, some fatigue from Saturday's dozen, and perhaps my still-getting-over-this-strep-stuff all seemed to coalesce, making me eventually get up, get dressed, get ready to go out … and then promptly go back to sleep for a while. I so rarely do stuff like this, so I chalked it up not so much to "lack of motivation" as to "I need to listen to my body so I can fire on all cylinders at my marathon in a week." I eventually got out for this around 8pm, after I got the littlest in bed. Practically on my way out the door, I realized that if I did the workout as prescribed, I'd be way over my prescribed mileage for the week – not something I want to do a week before my race – so in the interest of "less is more," I cut this down to 5. I figured I'd do a warm-up then 4 GMP, but I got into it right outta the gate, probably because GMP make me anxious for some reason, so I was keyed up on adrenaline right away. I was shooting for 7:35, probably (maybe? perhaps?) what I'll go for on Sunday, and went 7:28, 7:28, 7:12, 7:21, 7:25 and felt great. Plus, I only had to stop once, at 0.3, for a stoplight. That's a victory in and of itself. Stoplights are the bane of my running existence here in SJ.
RACE WEEK!