It's race week – the 408k Race to the Row
The kinda weird 8k distance–4.97 miles–is probably my second preferred distance to race after the marathon. I don't know what it is about it, but I find it somewhat refreshing. An 8k isn't really the soul-crushing effort of a 5k, nor is it as necessarily calculated as a 10k or half marathon… hard to say. For lack of a better description, I just find the distance "nice." That description is useless… suffice it to say that I just dig the distance.
Really, I think the thing that endears me to the 8k is my positive associations with the race distance. Chicago's Shamrock Shuffle 8k, organized by the same folks (Bank of America) who run the Chicago Marathon, is allegedly the world's largest 8k, with something like over 30,000 runners, and in Chicago, the Shuffle marks the unofficial beginning of the Chicago marathon and "running" season… though plenty people will remind you that, ahem, people run in Chicago year-round.  🙂  When I lived in Chicago, I ran the Shuffle a handful of times, and that's where my current 8k PR is. The course cuts through sections of the marathon course, which is super fun, and for many people, it's just a huge party, kinda like Bay to Breakers is here. If you want to run fast–and plenty of people do–you can. Most are just in it for the party, though.  Each time I shuffled, I'd inevitably see tons of people I knew–either out running the race as well or lining the course–and it just always made for a really fun morning. The weather could be wonderful (sunshine and rainbows and 40s+) or terrible (ankle-deep snow, slush, freezing rain), but whatever. That comes with the territory; it's Chicago weather.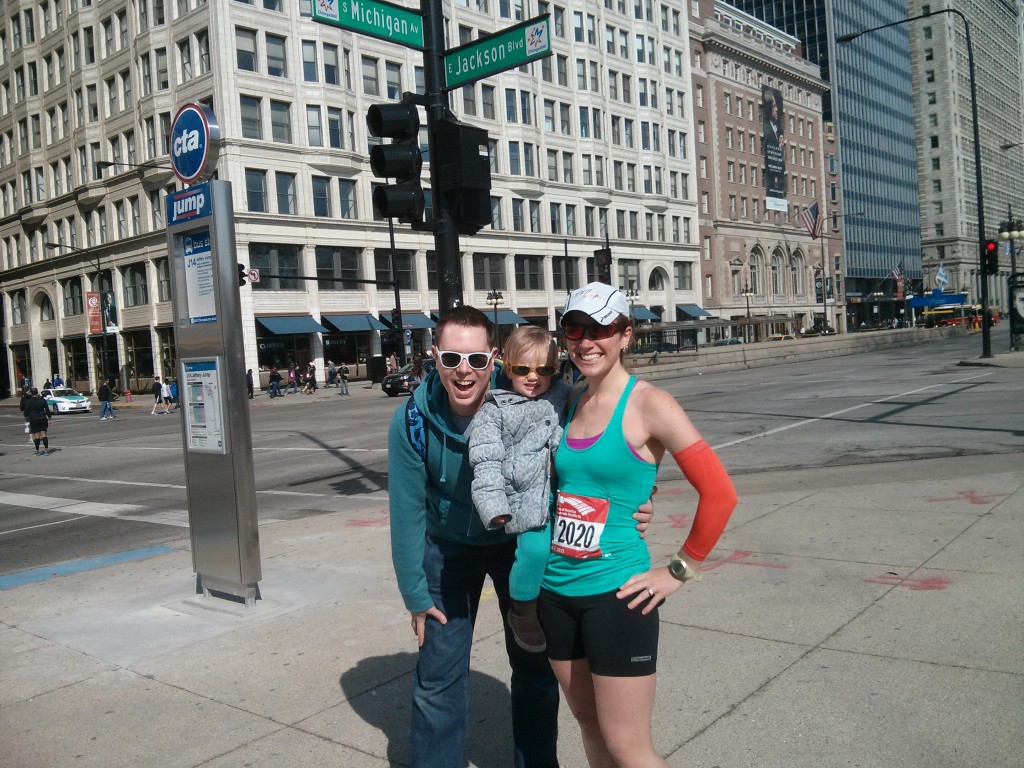 Of course, once we moved to SJ in late 2013, running the Shuffle each spring in Chi was no longer in the cards. Instead, last January, I serendipitously got hooked up with Represent Running, a group here who organizes a series of races run in and throughout the Bay Area. Each race has its area code affixed to the race name somehow, and for me, for SJ's area code, "our" race is the 408k, the Race to the Row (describing the course, which begins at the SAP Center [where the Sharks hockey team plays] and ends at Santana Row [kinda an upscale shopping area exactly 4.97 miles away].  Kinda funny how the universe works, right? My somewhat annual springtime 8k tradition in Chicago got replaced by a new somewhat annual springtime (wintertime?) 8k in San Jose that had only been around for a handful of years. Last year's race was especially cool because on the course, probably in the final mile, a World War II vet was sitting outside his house greeting the runners, and tons of runners ran over to greet him and salute him. Really cool. The veteran, Mr. Joe Bell,  just recently passed away, and this year, the 408k has added an additional event, the Memorial Mile, to honor all local military. Really, really cool.
Last year's 408k was my first time sporting orange for Wolfpack, and it was awesome; there was Wolfpack orange everywhere, both in the race and lining the streets, volunteering. The 408k is a huge event for us, in terms of our opportunity to promote the club and enlist other people, and people really seemed to dig the support last year.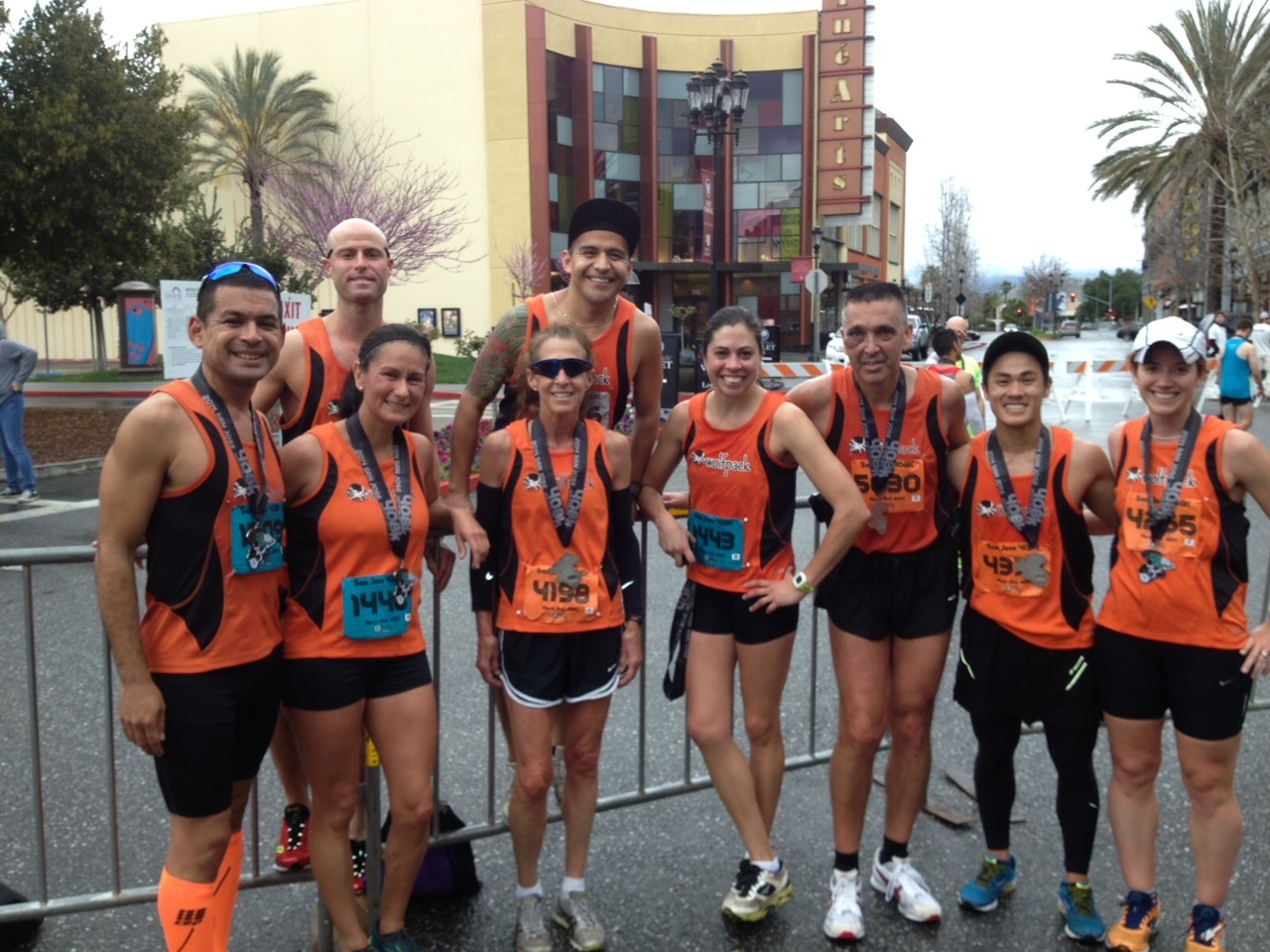 I'm really stoked for the 8k on Sunday because not only is racing fun (duh) and running while pregnant a blast (hello, no expectations), but my kiddo is running a kids' race as well–something she hasn't done since a little PBS-themed race back in Chicago a few years ago. I'm really excited and can guarantee that I'll be counting down the minutes til she toes the line at 10am 🙂 truth be told, I might be more excited for her race than I am for mine!
Promoting the 408k for the past few months has been a blast, and I'm so looking forward to running slogging the streets of SJ for 4.97 miles! It will be aweeeeeeeeeeesome.