before *officially* beginning my training on Monday for NYC is Fleet Feet Chicago's inaugural Women's Half Marathon.  It should be fun, although my legs have been a bit fatigued this week from cross-fit and, strange as it sounds, the hot weather.
As much as I can tell, this half marathon replaces FF's all-women's 5k/10k that they used to have every July, on what was usually an extremely hot and humid Sunday morning in late July.  I hope the weather on Sunday will be more bearable than it usually is in late July… or at least better than what it was earlier this week.  I have no idea how well I'll run on Sunday; suffice it to say that I'll be happy with a sub-2 performance.
A wanted to model the race shirt 🙂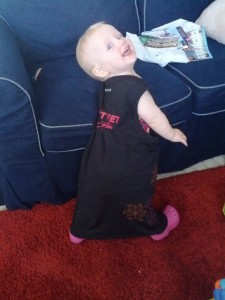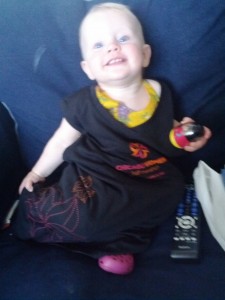 Race report, in blog or vlog (or both!) form, to follow.
Onward and upward.