Next up: Ragnar SoCal with TSFM Ambassadors
Next up: Ragnar SoCal with TSFM Ambassadors
I'm in this weird little in-between period now post-Oakland-recovery and pre-full-on Newport training, so what better thing to do than an ~200 mile relay in southern California?! My thoughts exactly.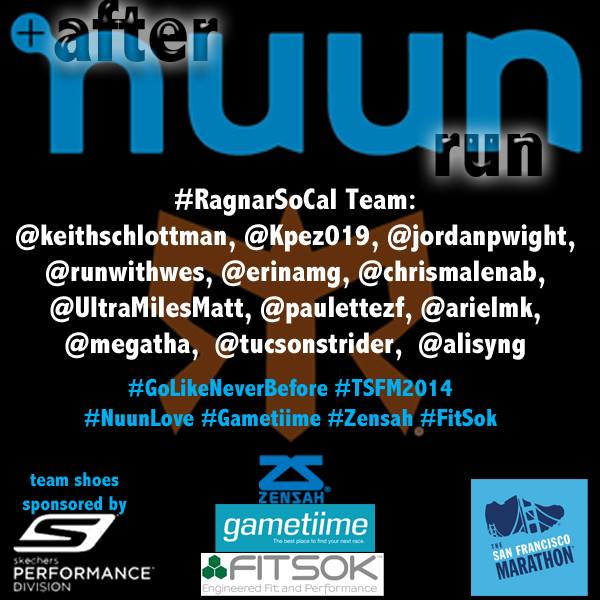 I've had the pleasure of running two Ragnar relays before, from Madison-Chicago (in 2012 and 2013), and they're always a good time–tiring as all hell (hello, sleep deprivation) but super fun.
A gaggle, er, 11, other San Francisco Marathon ambassadors and I will be covering the distance between Huntington Beach and San Diego, beginning around mid-day on Friday. We've been super fortunate to have a flurry of sponsors supporting us on this little trek, including the following fine organizations:
Post-relay (a week later), I'm scheduled to pace the 1:45 pace group at the Santa Cruz half marathon, and after that, we'll be in marathon training mode for Newport.
More to come!