race week!!!! — Woodside Ramble 50k
race week!!!! — Woodside Ramble 50k
Well, aside from the fact that we're smack in the middle of my favorite stretch of year, we're also in my favorite type of week: race week, baby! If all goes according to plan, I'll post a few more shorty-short jaunts just to keep the blood movin' and come Sunday morning, I'll go drop 31+ miles in the woods over in, appropriately named, Woodside.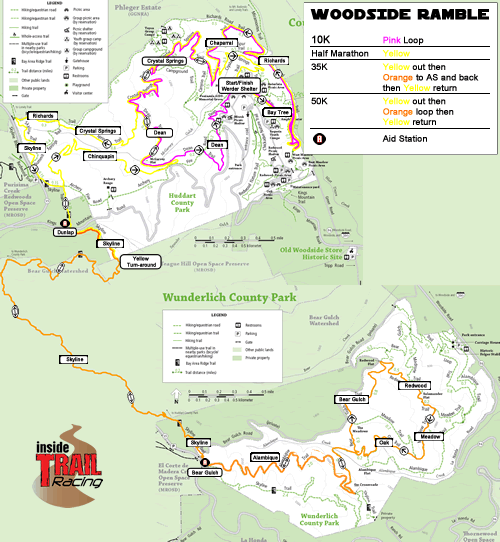 Usually, this would be the time in my "ohemgee it's race week yay emotions and second-guessing everything!" post where I'd try to do something dramatic, like write a single-word or single-sentence paragraph to showcase my heightened emotions, anxieties, and whatever else coursin' through these veins in advance of the event of choice, but this time around, at least at this point in the week, I'm feeling calm. Excited, even. And a little intrigued.
The beauty of doing something for the first time, like I've said before, is that you really don't have any expectations going into it, as well as no previous experiences from which you can extrapolate. Having not raced anything more than a marathon/42k, like I wrote before, I don't know what I don't know about racing a 50k on trails with about 5k' of gain, and I'm pretty sure none of the 25 previous (non-trail) marathons I've raced will help me much… yet really, aside from the aforementioned fear of GMBAML (getting mauled by a mountain lion), I'm sure it'll be amazing!!!! And yup, all the exclamation points are completely necessary!!!!
Seriously. I think it will be awesome. My goal is to finish and to have a freakin' blast. If I can realize both of those goals, I will be golden.
The truth of the matter is that when I found out that life would preclude me from racing CIM, initially I was a bit bummed because it's such a big deal here—and I knew so many people who were also doing it as their A race for the winter/autumn—but I also felt a little relieved. I've run and raced a lot this year—which has been fabulous, and it's been healthy stuff, and very gratifying on so many levels—but at least early on, I questioned how into it my heart would be for CIM. Part of it was simply that I've been frustrated in myself, in not only my propensity for choosing some really tough courses for which I train my ass off and try to go all-out in and PR (looking at you, Oakland and SF), but also in my ability—nay, my fucking penchant, it's seemingly that habitual—to make novice, stupid-ass errors that jeopardize my ability to execute on race day goals and strategies (looking at you, Chicago and NYC '13 and Newport '14).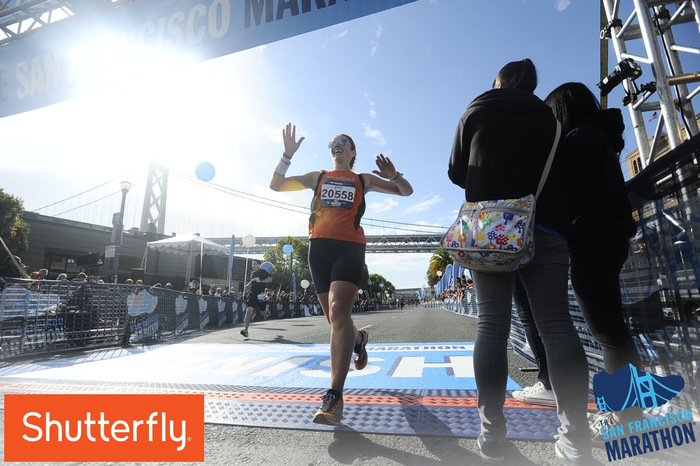 At any rate, though I'm truly elated with how my running has progressed from Houston '13 to the present, I was kinda beginning to feel like maybe I needed a time-out from roads/26.2 after 26.2, and when the 50k seemed like a viable option, I thought… perfect. I'd be dumb to not take this glaring opportunity.
In the past few weeks, I've done a quick-and-dirty overview of my training for this race, and I'm happy to say that I've been able to healthily post about 97% of my projected training mileage; fuck yeah I'll take that without complaint. I've had to mix some things up a bit to accommodate life, but hey, who doesn't. Really, the biggest difference between my 50k and previous marathon training has been my lack of concerted speedwork/pace work/tempo stuff for this greater distance, as well as my intentionally slowing my longer runs to emphasize time on my feet over stuff like fast finishes or progressions. That part—making my long runs long, and slower, and without bells and whistles—was tough (because I really do enjoy that stuff in my LRs), but it was also a nice departure from the same ol', same ol'.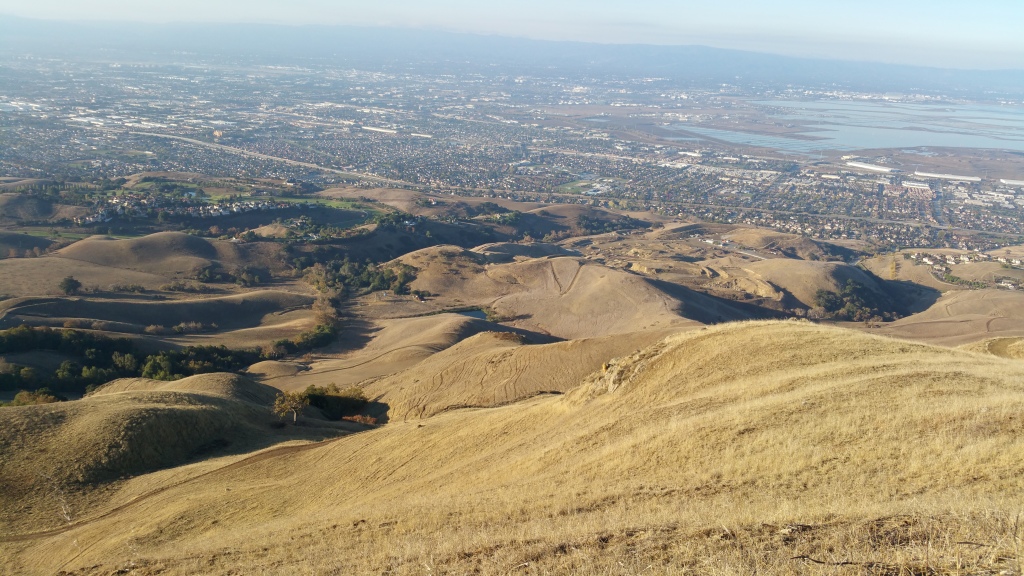 Probably the most important focus for me for this 50k has been in how I've approached my weekend long runs, and more often than not—but not always—I've posted back-to-back (if not also back-to-back-to-back) long runs to, again, emphasize time on my feet. For some weeks, life intervened, or I was feeling like ass/burnt out, but overwhelmingly, things went swimmingly. The end result, beginning from pacing the Santa Rosa Marathon, because that kinda sorta marked the unofficial beginning of this little journey:
| | | |
| --- | --- | --- |
| | Saturday | Sunday |
| Week of 8/18 | Shakeout 3ish in SR w Austin | 26.2 / 3:35 pacer |
| Week of 8/25 | 7 (Vegas) | 6 (Vegas) |
| Week of 9/1 | 7 | 14 (including a trail race 13.5) |
| Week of 9/8 | 8 | 6 |
| Week of 9/15 | 18 | 10 |
| Week of 9/22 | 12.12 | 24.3 |
| Week of 9/29 | rest (outpatient surgery) | 20 (including RNRSJ half) |
| Week of 10/6 | 20.05 | 13.05 |
| Week of 10/13 | rest | 23ish (including Nike Women's half in SF) |
| Week of 10/20 | Rest – disneyland | rest – disneyland |
| Week of 10/27 | 22.11 | 12.27 |
| Week of 11/3 | rest | 27.06 |
| Week of 11/10 | 12.1 | 18.06 |
| Week of 11/17 | 13.2 | 28.15 (11 a.m.; 17 p.m.) |
| Week of 11/24 | rest | 20.1 |
| Week of 12/1 (taper) | 5 | 10 |
| Week of 12/8 (taper/race) | Probably some shakeout | Big day! |
And there we have it. Hard to believe that this 50k training is coming on the heels of me posting 2,500 miles for the year—new personal distance record—but dammit if it isn't a hell of a way to close out 2014 and my first year living in CA. I'm beginning to think that I'm drinking the kool-aid here in more ways than one.
Sunday will be interesting. I joke that I was hazed into marathoning, since Chicago '07 was so damn hot, and I think Sunday will be a mud-fest with all the rain that we've (finally) been getting, but hey. It's all about the memories, right. Why not.
Here we go, 50k!